A review of "Nowhere Left to Go" in The New York Review by Bill McKibben:
One of three new books that "help us appreciate the magnitude of the challenge; you can't understand the next decades of life on earth if you don't take in their joint message."
"Von Brackel, a German journalist, ably chronicles the research at every latitude and on every continent."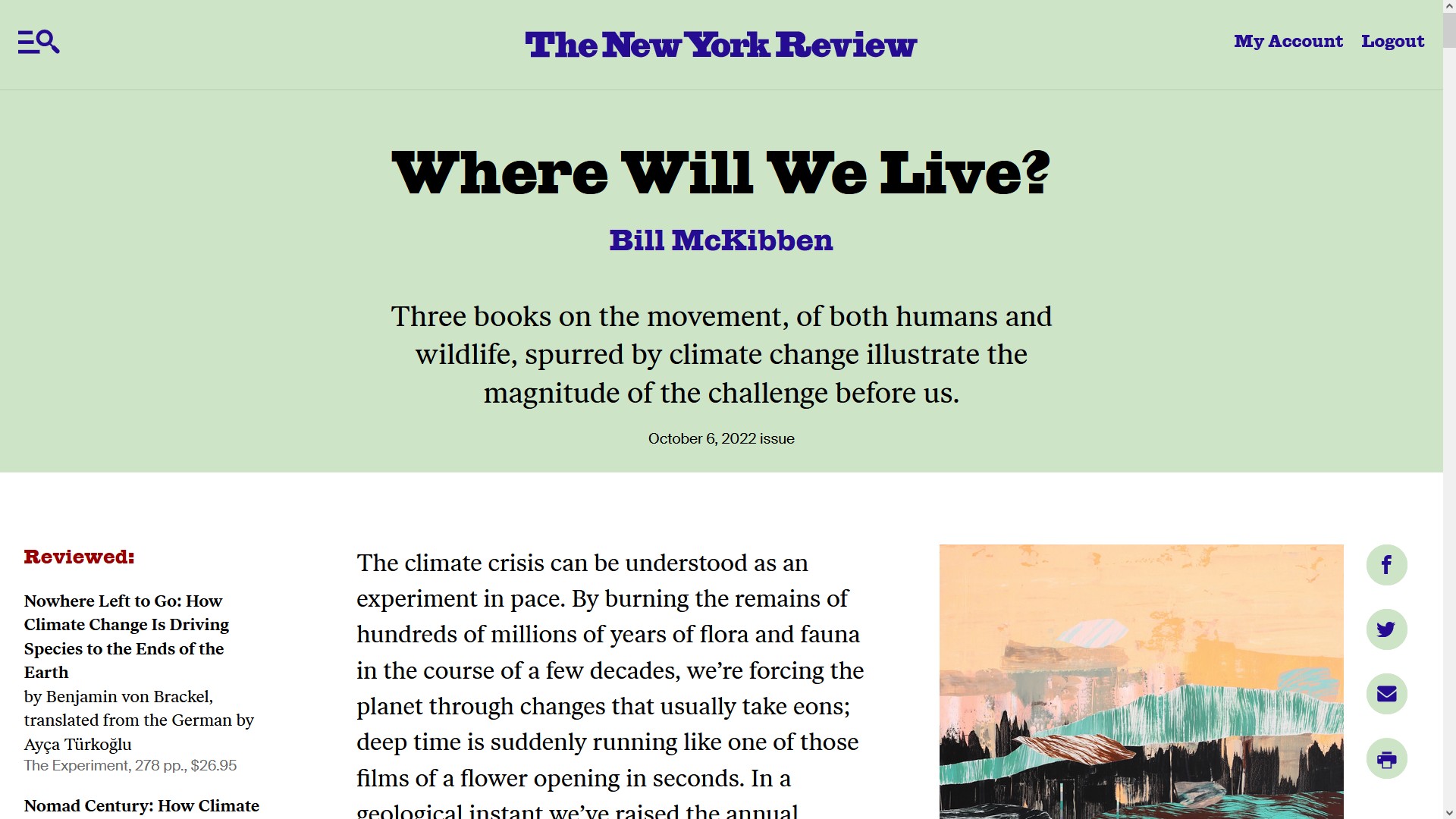 The Scientific American did interview me on "Nowhere Left to Go":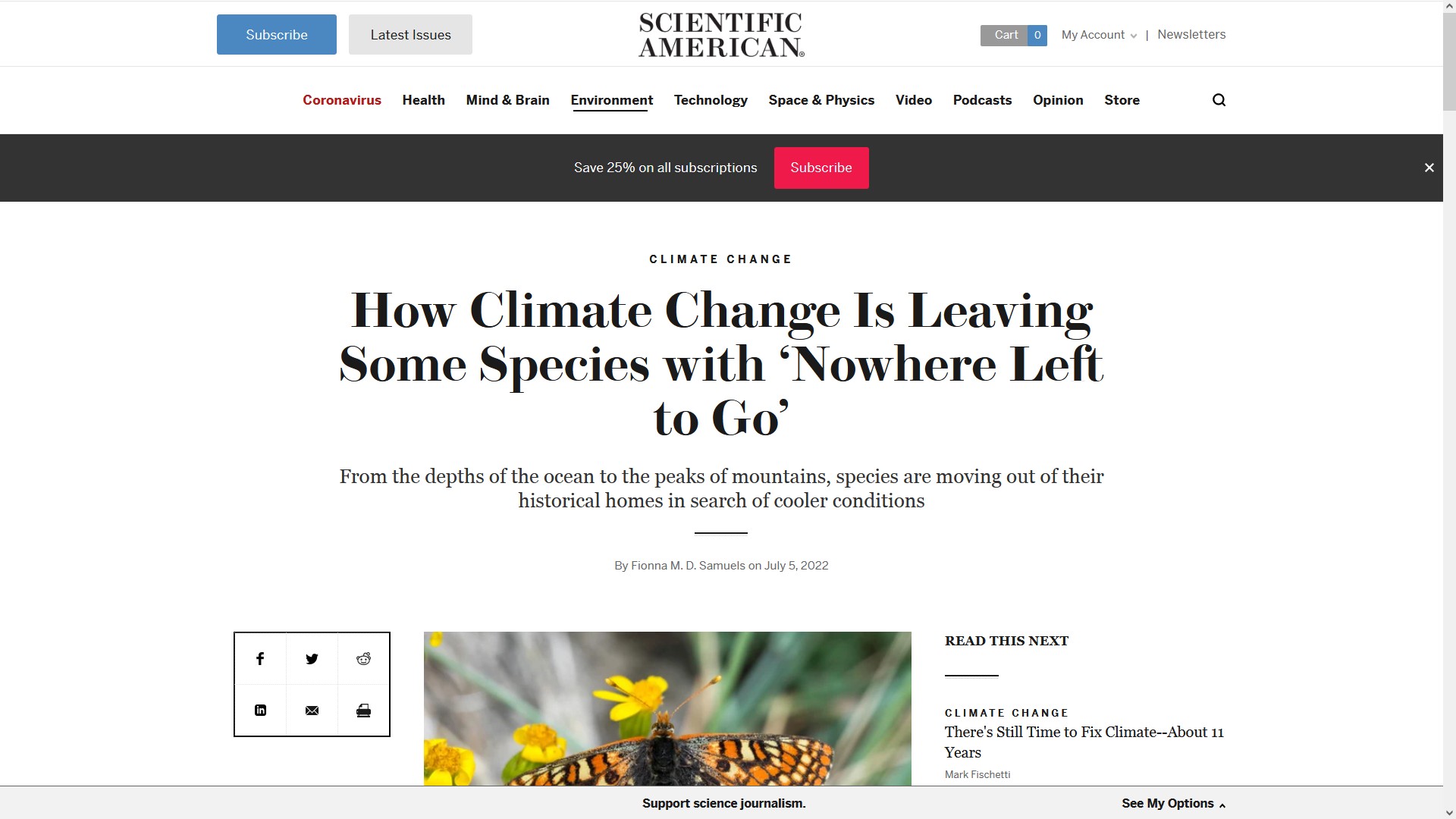 Read a preview on literary hub - on how the epic journey of the species was discovered: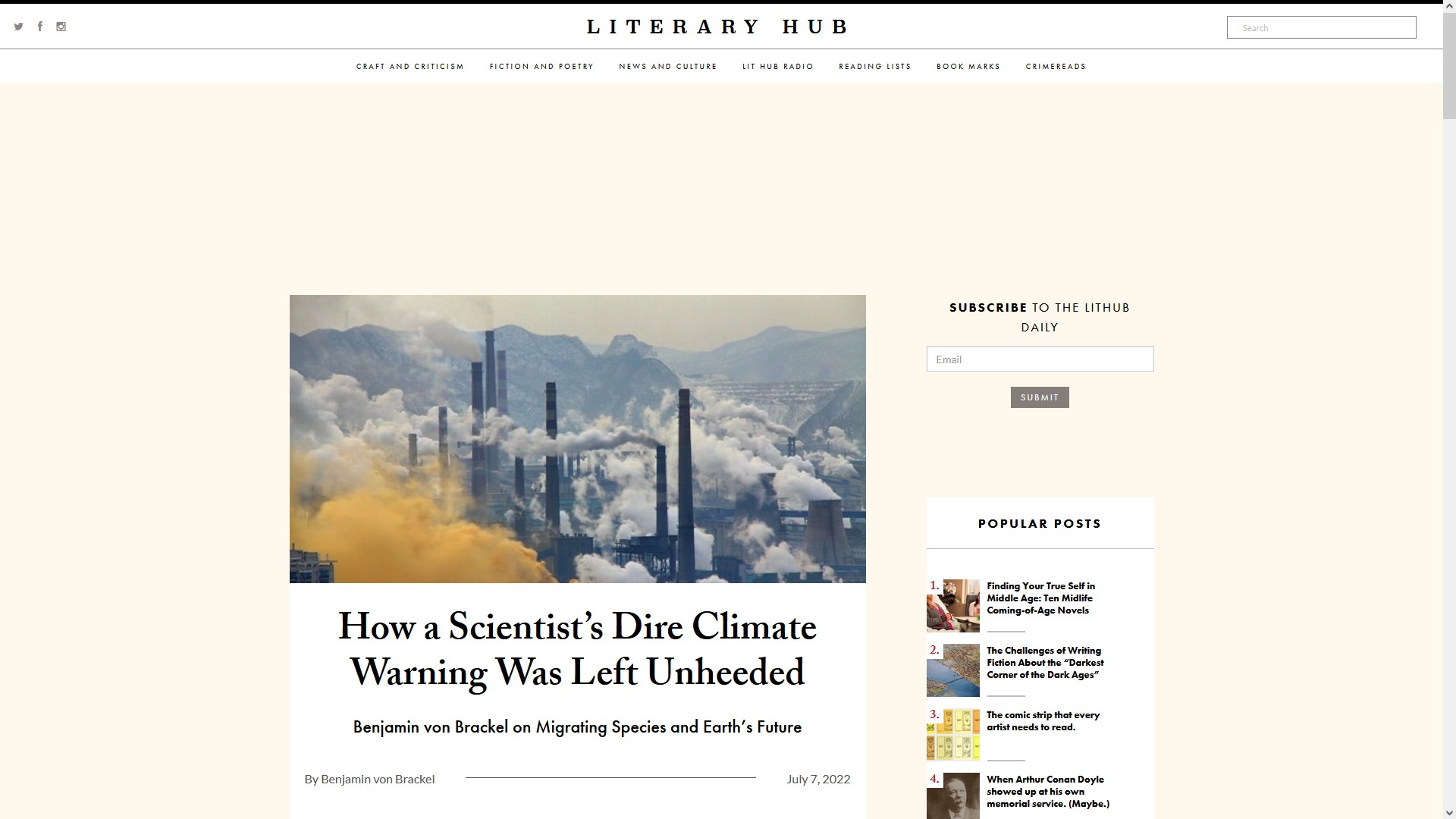 Read a preview on The Revelator - on how to conserve biodiversity: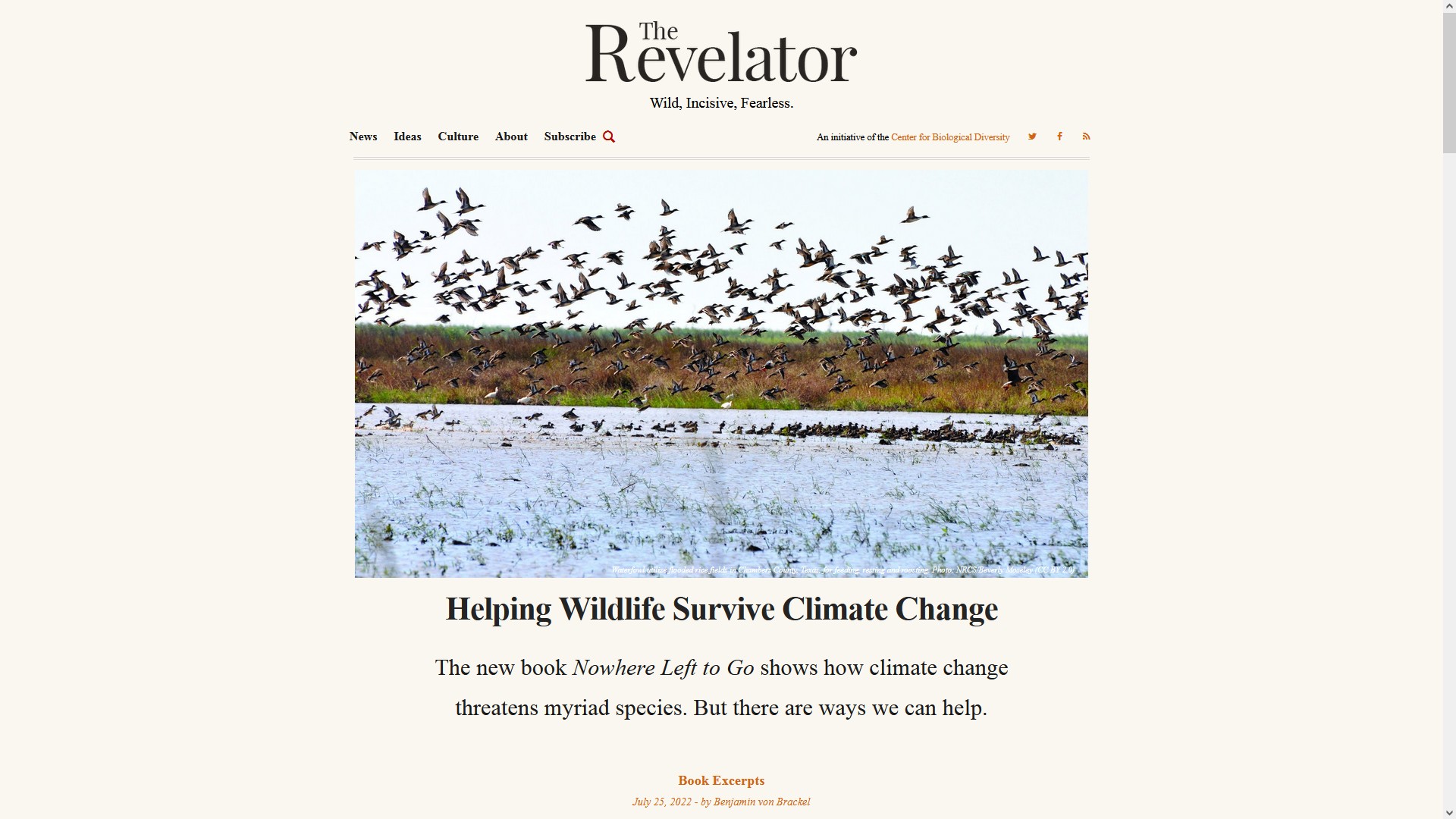 The best books that´ll help you understand the biodiversity crisis - by telling you a great story - on Shepard.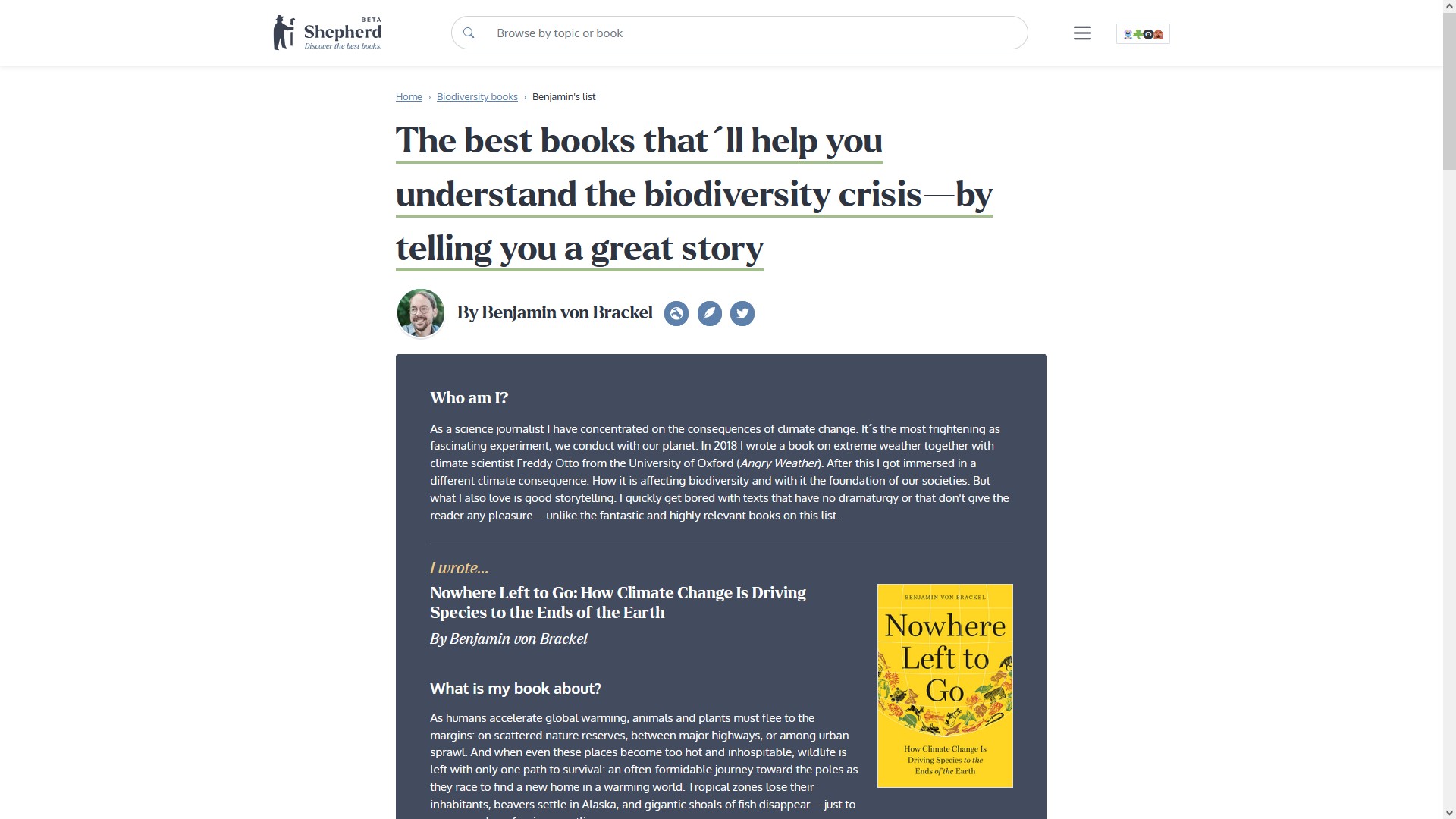 July 5th - "Nowhere Left to Go" has been published in North America!